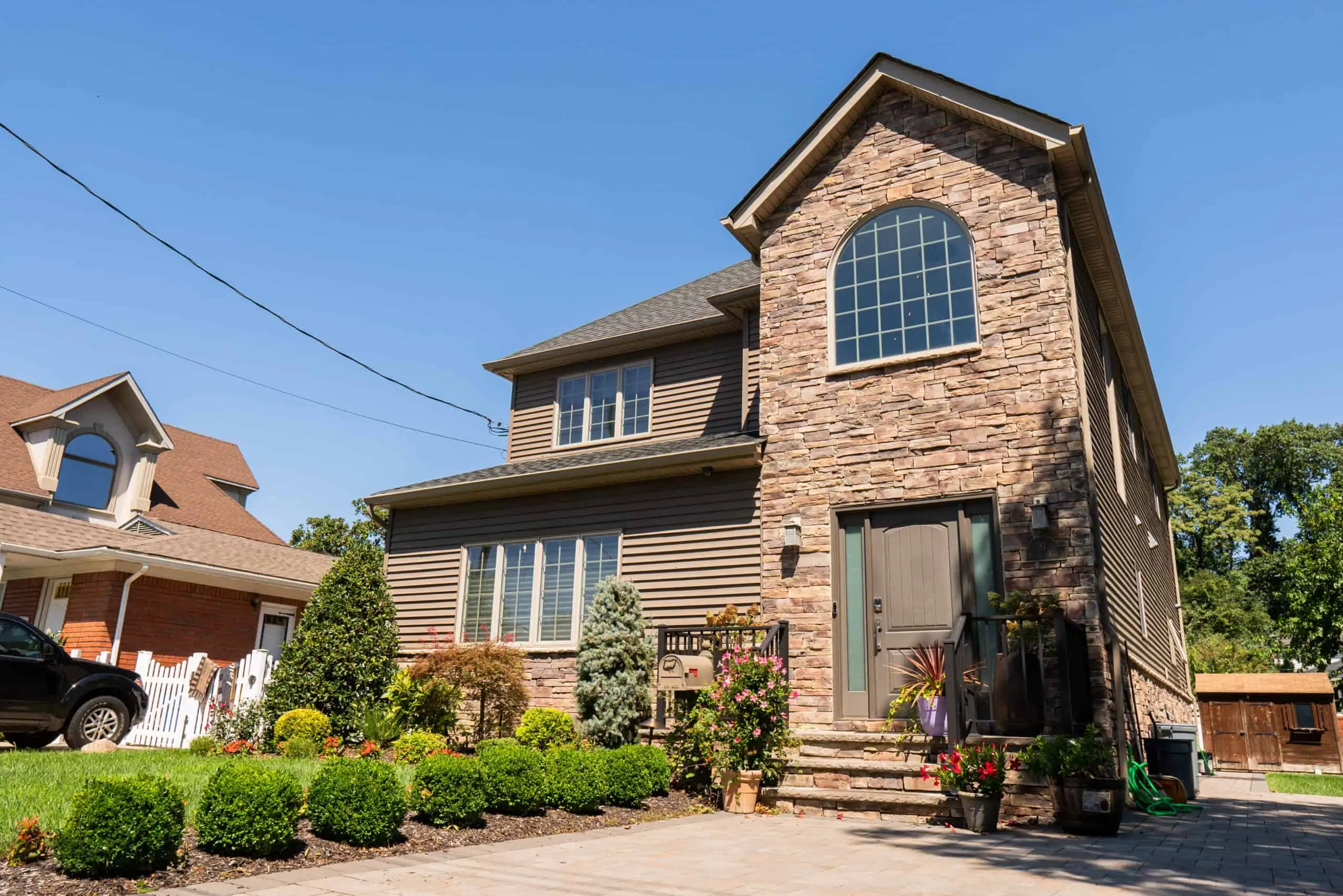 Roof Raises, Extensions, & Renovations
There are times that moving is not your best option. Adding a floor, a room or renovating your current house is sometimes more economical option. At Jade Construction & Contracting, we can help you plan, and create your roof raises, home extensions and whole house renovations.
Photos of Our Work
Click on an image to see a larger version.
Renovation Before and After
Major Renovation 1
Project highlights:
House was raised
New foundation
Extension
Complete Renovation
Major Renovation 2
Project highlights:
Added second floor and extended the foundation
Went from 1,000 to 2,600 square feet with finished basement
Baseboard heating
All tiled areas have hot water radiant heat
Ice melt in sidewalks (separate hot water tank)
All rooms are separately zoned with thermostats
2 zone air condition
Hardwood flooring
Andersen 400 series windows
New water and sewer lines
New electrical panel for 1st and 2nd floor
Cultured stone exterior
Foam board insulation under siding exterior
Custom moldings and columns throughout
Direct vent fireplace
Custom cabinets
Granite, Kohler fixtures
Major Renovation 3
Project highlights:
Added a second floor
Extended the foundation
House went from 1,000 to 3,000 square feet
New water and sewer
Sprinkler system for fire
Radiant hot water
Heat and baseboard separate zones with thermostats
First floor and baths on second floor
Finished basement
Main electrical panel first floor additional panel fo rsecond floor
Andersen 400 series windows
Direct vent fireplace
Full tile kitchen, baths, basement
3 Full and 1 half bath
Steam units for shower
Recessed lighting
Custom kitchen: granite, kohler fixtures
Cultured stone and vinyl siding with foam board insulation on the exterior
Custom trim package
Major Renovation 4
Project highlights:
Added 1,100 square feet
Extended 2 bedrooms
Added playroom on the second floor
Added laundry room on first floor
Added office on first floor
Added sunroom on first floor
Removed and replaced complete shingled roof
Removed first floor HVAC system including all new duct work
Added 2nd floor new HVAC system
Added hardwood floors
Added Tile floors
Spray foam insulation for garage ceiling
Removed all outside sheeting to isntall new R15 Fire rated ROXUL insulation
Installed new exterior plywood sheeting with syrofoam board for added insulation
Custom order blue siding and cedar shake impressions
All timberline products
All new 400 Series Andersen Windows
Spray foam around all of the new windows
New garage door
Entry door fiberglass in wood grain
Electrical updated with recessed lighting and paddle fans
Painted most of house
Major Renovation 5
Project highlights:
Roof Raise – Went from 1200 square feet to 2400 square feet plus finished basement
Completely gutted
Used only the best lumber materials
All new plumbing
Two electrical panels for 1st and 2nd floor
Andersen 400 series windows
3 and 1/2 baths
Baseboard Heat with Separate Zones
Kohler Fixtures
Direct Vent fireplace
Tile and Hardwood Floors
Cultured Stone
Sidewalks and Curbs
---
Contact Us To Start Today